METAV

2020 International Trade Fair for Metalworking Technologies – Running like clockwork for 40 years now

Reg­is­tra­tions can be sub­mit­ted until 31 August 2019

It was in March 1980 that METAV (then sub­ti­tled "The Mar­ket For Met­al­work­ing") opened its doors for the first time in Düs­sel­dorf. It very quick­ly became the lead­ing trade fair for met­al­work­ing in the even years. Today it sets the pace in the largest indus­tri­al met­ro­pol­i­tan area in Ger­many and the neigh­bour­ing markets.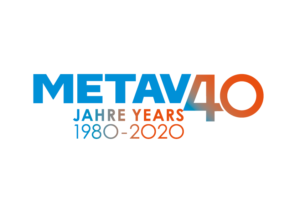 Hans-Joachim Mol­ka, Man­ag­ing Direc­tor of Römheld GmbH in Laubach, Hesse, has been an exhibitor from the out­set. He points out: "For 40 years, the METAV has pro­vid­ed an out­stand­ing plat­form for hold­ing face-to-face dis­cus­sions with our cus­tomers from North Rhine-West­phalia, but also with vis­i­tors from all over Ger­many and the neigh­bour­ing coun­tries, for pre­sent­ing our prod­ucts and com­pa­nies and for attract­ing new cus­tomers. We par­tic­u­lar­ly val­ue the high cal­i­bre of the vis­i­tors, which makes it easy for us to com­mu­ni­cate the advan­tages of our prod­ucts and tech­nolo­gies." Rein­er Ham­merl, Sales Direc­tor at Index-Werke in Esslin­gen, adds: "The most obvi­ous devel­op­ment in the METAV over the years is that it is mov­ing away from its role as a pure machine fair to an event for pre­sent­ing the process chain and for show­cas­ing solu­tions, includ­ing organ­i­sa­tion­al ones.
This is just what the trade vis­i­tors are look­ing for. They reg­u­lar­ly give the event high approval rat­ings. 93 per cent of the 27,000 vis­i­tors from over 60 coun­tries at the last event expressed strong sat­is­fac­tion with METAV. The exhibitors, for their part, are most impressed by the high cal­i­bre of the visitors.
Focus top­ics and inno­va­tions for METAV 2020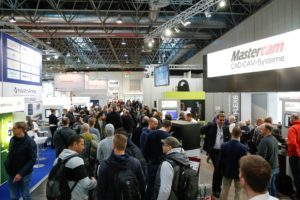 EMO 2020 will take place from 10 to 13 March. At the request of the exhibitors, it is being short­ened from five to four days. The sur­vey results sug­gest that this will raise the effec­tive­ness for exhibitors. METAV 2020 will focus on the met­al­work­ing process chain, plus the top­ics Qual­i­ty, Med­ical, Mould­ing And Addi­tive Man­u­fac­tur­ing. "Each area attracts its own vis­i­tors and has become an estab­lished plat­form in its own right," says Dr. Wil­fried Schäfer, Exec­u­tive Direc­tor of METAV organ­is­er VDW (Vere­in Deutsch­er Werkzeug­maschi­nen­fab­riken – Ger­man Machine Tool Builders' Asso­ci­a­tion). Indus­try 4.0 is also final­ly gain­ing ground in met­al­work­ing. Impor­tant aspects include net­worked man­u­fac­tur­ing, cloud appli­ca­tions and data analy­sis. METAV offers com­pre­hen­sive explo­ration and eval­u­a­tion of this devel­op­ment, both on the exhibitors' stands and in the sup­port­ing programme.
"Of course we also want to cel­e­brate the 40th anniver­sary of METAV in a fit­ting man­ner and, in par­tic­u­lar, give some­thing back to our long-stand­ing and loy­al exhibitors," says Dr. Wil­fried Schäfer, Exec­u­tive Direc­tor of the METAV organ­is­er VDW (Vere­in Deutsch­er Werkzeug­maschi­nen­fab­riken). "This is why we have intro­duced an ear­ly bird dis­count, which pro­vides attrac­tive con­di­tions for book­ings made by 31 July 2019. The VDW is also mak­ing a one-off con­tri­bu­tion to the ship­ping costs with­in the Düs­sel­dorf Exhi­bi­tion Cen­tre." This should result in even more machines and even more tech­nol­o­gy on the stands.
The clos­ing date for appli­ca­tions is 31 August of this year. "Although the atten­tion of the com­pa­nies is cur­rent­ly focussed on EMO Han­nover, we are pleased about the strong response to the METAV announce­ment," Schäfer concludes.
---